Whitetails
A Research-Driven Hunting Model
by A. Robert Sheppard, M.D.
My new book, Whitetails, is now available in standard print and eBook version (Sony Reader, Nook, Kindle, iPad, iPhone, and others) from the publisher, Tate Publishing.  It's also available from online sources such as Amazon, Barnes & Noble and others.   The audiobook version is available from the publisher in either CD or digital download.  Digital downloads should be available from the iTunes music store as well as Audible, Amazon and other online sources soon as well. If you have a paper version of the book, you can download a free copy of the audiobook by going to the last page in the book for directions of how to download it.
Back Cover Material:  Biological research in recent years has brought to light much concerning the nutrition, biology, and habitat of the whitetail.  But there has always been a paucity of hard data involved in the actual hunting of whitetails.  This book brings to bear more than twenty years of didactic research concerning the conditions that drive the daytime movement activities of the whitetail.  Dr. Sheppard has prospectively joined together data from Bent Creek Lodge, one of the South's largest commercial hunting operations and data from the National Oceanic & Atmospheric Administration (NOAA) weather database to study daytime whitetail movement patterns in ways never before considered.  An intense statistical analysis of these unique data uncovers some of the most profound insights known to date concerning daytime whitetail activities.  More than 35,000 hunter days of data have been accumulated and blended with daily weather data to provide practical information that can, and should, change the way you think about whitetails, and definitely the way you hunt them.
Author Biography:  Dr. Bob Sheppard grew up on a farm in Alabama, born in 1950, the son of tenant farmers.  He descended from a long line of fishermen and hunters. Though it was an almost unbearable financial burden for his parents, they insisted that he pursue college. He attended the University of Alabama, held a job while carrying a full academic load, and graduated with the necessary credentials to enter medical school at the University of Alabama School of Medicine. He continued his education through a Categorical Internal Medicine residency and remained a fourth year as a Chief Medical Resident,  an honor offered to few Internal Medicine physicians.  He practiced Internal Medicine in private practice for twenty five years and now serves as Associate Professor of Internal Medicine, Director of Hospitalist Services at the University of Alabama School of Medicine, Tuscaloosa, Alabama.  He began a writing career in the outdoor field during his years of medical school and residency, and became a staff writer for an Alabama based magazine called the Alabama Sportsman (later to become one of Game & Fish Publication's periodicals, Alabama Game & Fish). Over the next fifteen years, he placed articles in Outdoor Life,  Field & Stream, Sports Afield, Bowhunter Magazine,  Harris Publication's books and annuals, Deer & Deer Hunting, Progressive Farmer, Southern Outdoors, Game & Fish Publications and a host of others.  He subsequently earned the credentials to become an active member of OWAA (Outdoor Writer's Association of America) and SEOPA (Southeastern Outdoor Press Association), two of the largest organizations of outdoor writers in the nation. In 1979 he began instructing in a series of bowhunting schools held at commercial hunting lodges across the South. These have become the nation's oldest continuous line of outdoor skills schools in existence.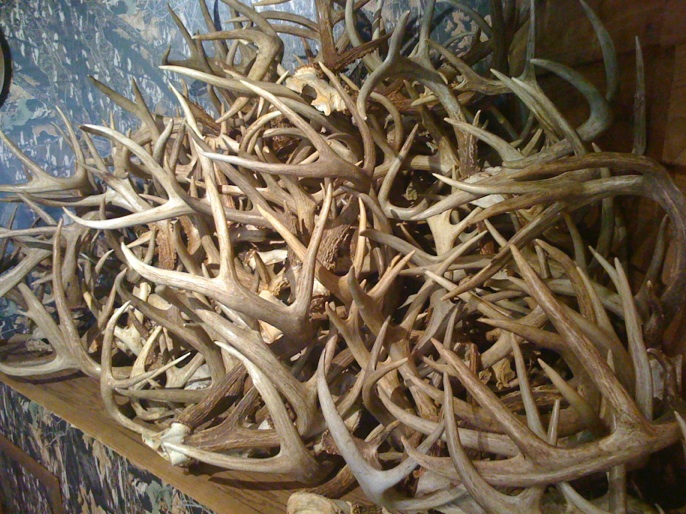 Thirty years of doing something right!